Gember Citroen thee (Ginger Lemon Tea)
€2.65
Chinese Groene Chun Mee thee met frisse citroen en scherp zoete gember. Lekker op elke moment van de dag, boordevol anti-oxidanten en al het goeds van gember en citroen.
Ingrediënten: groene Chun Mee thee, natuurlijk citroen aroma 2%, citroenschil
,
gedroogde gember
Het perfecte kopje: 2-3 gram - 75°C - 2-3 minuten
Smaak: licht, fris
Kleur: geel/groen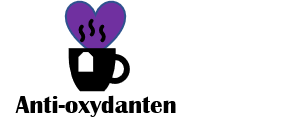 Engelse vertaling - English translation
Chinese Green Chun Mee tea with fresh lemon and tart sweet ginger. Delicious at any time of the day, packed with antioxidants and all the goodness of ginger.
Ingredients: green Chun Mee tea, natural lemon aroma 2%, lemon zest, dried ginger.
The perfect cup: 2-3 grams - 75 ° C - 2-3 minutes.
Taste: light, fresh.
Color: yellow / green