Eucalyptus-Vlierbloesem
€2.65
Herfst en winter zijn heerlijk maar verkoudheden laten we liever buiten de deur. Al dat gesnotter en gehoest maakt het niet makkelijker. Deze thee ondersteund de luchtwegen en verzacht de keel. Eucalyptus is wat deze thee zo heerlijk fris maakt en de toevoeging van zoethout en vlier geeft een heerlijke kruidig zoete nasmaak. Na het zetten van de thee, de restanten zeker niet weggooien, maak hier nog even een heerlijk stoombadje van. Gezondheid!

Ingrediënten
:
Eucalyptus, Cichoreiwortel, Zoethout, Salie, Tulsi, Vlierbloesem
Smaak: fris en kruidigzoet
Kleur: licht geel
Het perfecte kopje: 2-3 gram, 3-5 minuten op 90 gradenLet op: dit product bevat zoethout en kan de bloeddruk verhogen. Wij adviseren niet meer dan 3 liter per dag.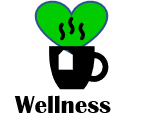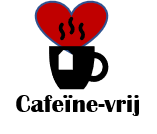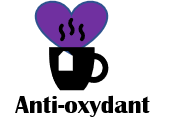 Engelse vertaling - English translation
Autumn and winter are wonderful, but we prefer to leave colds outside. All that sniffing and coughing doesn't make it any easier. This tea supports the airways and soothes the throat. Eucalyptus is what makes this tea so wonderfully fresh and the addition of liquorice and elderberry gives a delicious spicy sweet aftertaste. After making the tea, do not throw the leftovers away, but make a lovely steam bath. Enjoy!
Ingredients: eucalyptus, chicory root, liquorice, sage, tulsi, elderflower.
Taste: fresh and spicy sweet.
Color: light yellow.
The perfect cup: 2-3 grams, 3-5 minutes at 90 degrees.
Detail: this product contains liquorice increase blood pressure. We recommend no more than 3 liters per day.