Earl Grey Imperiale
€4.05
Klassieke thee vernoemd in 1830 naar de voormalige Prime Minister Earl Grey van het Britse koninkrijk. Dit is echter geen standaard Earl Grey, de kwaliteit is superieur, dit is wat ze noemen" a bud and two leaves". Hiervoor zijn de bovenste twee bladeren en de knop van de plant geplukt. Aan de bergamot olie is lemon toegevoegd waardoor het een heerlijke citrus geur en smaak heeft.
Ingrediënten: Indiase zwarte thee, aroma, etherische olie van bergamot.
Het perfect kopje: 2-3 gram 90°C 2-3 minuten trekken.
Smaak: bergamot, citroen, vrij sterke smaak .
Kleur: amber.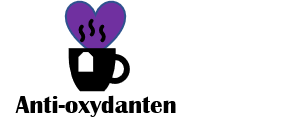 Engelse vertaling - English translation
Classic tea named in 1830 after the former Prime Minister Earl Gray of the British kingdom. However, this is not a standard Earl Gray, the quality is superior, this is what they call "a bud and two leaves", which means they used the two upper leaves and the bud from the plant for this tea. The bergamot has lemon oil been added, giving it a wonderful citrus scent and taste.
Ingredients: Indian black tea, aroma, essential oil of bergamot.
The perfect cup: 2-3 grams 90 ° C 2-3 minutes.
Taste: bergamot, lemon, fairly strong taste.
Color: amber.