Drakenfruit met gember en basilicum (Dragonfruit with ginger and basil)
€2.65
Een hele bijzondere thee, die iedereen die van pittig houdt eens zou moeten proberen. Deze mix van milde groene thee en pittige componenten zoals gember en vurige pepers geven een geheel nieuwe smaakervaring. De pikantheid wordt perfect afgerond door het milde, mooie, paarse drakenfruit en door de zoete, verse basilicum. Wij kunnen niet wachten om deze thee eens te gebruiken in een gerecht zoals risotto in plaats van bouillon. Voor mensen met lef om eens iets anders te proberen! :-)
Ingrediënten: groene thee, stukjes appel, gember, lila drakenvruchtblokjes, aroma, zwarte peper, zoete braambesbladeren, roze peper, chilibonen, saffloer, basilicum
Het perfecte kopje: 2-3 gram op 80 graden maximaal gedurende 2 minuten.
Kleur: licht
Smaak: mild, delicaat met een pitje, zeer verfrissend.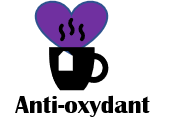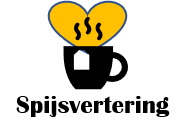 Thee en gezondheid
Groene thee is een en al anti-oxydanten, lees meer over groene thee in het blog Thee en Gezondheid. Toch even een kleine leukigheid over deze pittige thee want het schijnt dat pepers een ''feel good'' humeur kan teweegbrengen. Rode pepers kunnen de bloeddruk verlagen, vermindert stress, gaat hoofdpijn tegen en helpt bij de spijsvertering. Allemaal mooi meegenomen, natuurlijk moet je er dan wel heel veel van drinken!

Engelse vertaling - English translation
A very special tea, which anyone who likes it spicy should try. This blend of mild green tea and spicy components such as ginger, pepper and fiery peppers give a completely new taste experience. The spiciness is perfectly rounded off by the mild, beautiful, purple dragon fruit with sweet, fresh basil. I can't wait to use this tea in a dish like risotto instead of stock. For people with courage to try something different! :-)
Ingredients: Green tea, apple pieces, ginger pieces, lilac dragon fruit cubes, flavoring, black pepper, sweet blackberry leaves, pink pepper, chili, safflower, basil

The perfect cup: 2-3 grams at 80 degrees maximum for 2 minutes. Color: light Taste: mild, delicate with a seed, very refreshing.