Dragon Pearls (Jasmijn)
€4.60
Delicate Chinese groene thee met veel knoppen (buds) gemixed met aziatische jasmijn bloemen, geplukt in de vroege ochtend. De bloemen worden tot 5 keer opnieuw gemengd met de thee om zo de prachtige geur en smaak te krijgen. De bloemen worden na de laatste mix verwijderd. Deze prachtige thee komt uit Yunnan in China. Het is met recht een koningin onder de jasmijn theeën door zowel de grootte als de perfectie van de knoppen, de zoete en zachte geur en de zo bekende nasmaak die lang aanhoudt.
Ingrediënten:Chinese groene thee, jasmijn bloemen
Het perfecte kopje: 2,5 gram 75/80°C 3 minuten
Smaak en geur: sterk, bloemig
Kleur: goud geel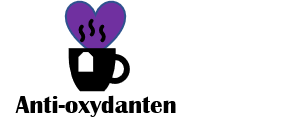 Engelse vertaling - english translation

Delicate Chinese green tea with many buds mixed with Asian jasmine flowers, picked in the early morning. The flowers are mixed, again and again, with the tea, up to 5 times, to get the wonderful aroma and taste. The flowers are removed after the last mix. This beautiful tea comes from Yunnan in China. It is truly a queen among the jasmine teas due to the size and perfection of the buds, the sweet and soft scent and the well-known aftertaste that lasts a long time.
Ingredients: Chinese green tea, jasmine flowers.
The perfect cup: 2.5 grams of 75/80 ° C for 3 minutes.
Taste and odor: strong, floral.
Color: gold yellow.