De Kleine Prins - (The little Prince)
€2.90
De kleine Prins....Je weet wel, zo'n heerlijk theetje dat gewoon altijd lekker is, vandaar dat wij hem ook al 4,5 jaar in ons assortiment hebben. De Kleine Prins, een favoriet bij velen, met een basis van mooie gerolde Chinese thee, stukjes appel, pijnboompitten en rozijnen, met de smaak van een luxe appeltaart. De koriander is hier zeker niet overheersend aanwezig.
Ingrediënten: Chinese groene thee, appel, rozijnen,
pijnboompitten
, aroma, koriander.
Het perfecte kopje: 2,5 gram, 75 graden, 4-5 minuten.
Smaak: fris, zoet, notig Kleur: licht groen.
Detail: dit product bevat noten.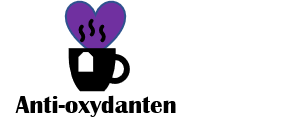 Engelse vertaling - English translation
The little Prince... you know what I mean....a tea you can drink all day, maybe that is why this tea has been with us for more than 4,5 year and still a best seller. The little Prince is a favorite for many with a base of lovely green Chinese tea, apple pieces, pine nuts, raisins and a touch of koriander, very slighty. Enjoy the taste of a luxurious applepie.
Ingredients: Chinese green tea, apple, raisins, pine nuts, aroma, coriander.
The perfect cup: 2.5 grams, 75 degrees, 4-5 minutes.
Taste: fresh, sweet, nutty.
Color: light green.
Detail: this product contains nuts.