De Kleine Prins - Appeltaartthee (The little Prince - Apple Pie Tea)
€2.90
De basis van deze thee is groene thee. Groene thee zorgt voor een frisse, verse, natuurlijke smaak. Groene thee is niet geoxideerd en komt daarmee het dichts bij de originele bladsmaak in de buurt. Groene thee moet niet te heet worden gezet, dan krijgt het een bittere smaak. Het beste is om wat vaker te proeven gedurende het zetten aangezien de kleur vrij licht blijft. Deze heerlijke variant is verrijkt met appel, rozijnen, koriander en pijnboompitten. Juist de pijnboompitten maken deze thee zo heerlijk bij het eten of na het eten. Liefhebbers noemen deze thee "Appeltaartthee"!
Ingrediënten: Chinese groene thee, appel, rozijnen,
pijnboompitten
, aroma, koriander.
Het perfecte kopje: 2,5 gram, 75 graden, 4-5 minuten.
Smaak: fris, zoet, notig Kleur: licht groen.
Detail: dit product bevat noten.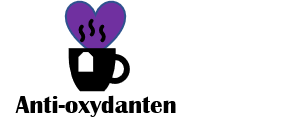 Engelse vertaling - English translation
The basis of green tea provides a fresh, natural taste. Green tea is not oxidized and therefore comes closest to the original leaf taste. Green tea should not be made with too hot water, it will get a bitter taste. It is best to taste it a few times during the making as the color remains fairly light. This delicious variant is enriched with apples, raisins, coriander and pine nuts. It is precisely the pine nuts that make this tea so delicious with meals or after meals. Enthusiasts call it "Apple Pie Tea" !
Ingredients: Chinese green tea, apple, raisins, pine nuts, aroma, coriander.
The perfect cup: 2.5 grams, 75 degrees, 4-5 minutes.
Taste: fresh, sweet, nutty.
Color: light green.
Detail: this product contains nuts.