De Droom van Michelangelo (Michelangelo's dream)
€3.50
Oolong thee zit een beetje tussen groene thee en zwarte thee in. Naast het groene proces van thee maken wordt deze thee licht geoxideerd. De mate van oxidatie is bepalend voor de smaak. Aangezien Oolong nog redelijk onbekend is, hebben wij deze thee ook bij de Groene thee ondergebracht. De smaak komt veel meer overeen met een groene thee dan een zwarte thee (naarmate de oxidatie niet te zwaar is) en heeft prachtige gezondheidsvoordeeltjes.
Uit de Tea Travel serie van La Via Del Tè; De Droom van Michelangelo. Een thee ter ere aan het beeld David, het prachtige meesterstuk van Michelangelo. Het beeld is geheel gemaakt uit één stuk marmer en bekend geworden door de ongekende technische uitdagingen die van dit meesterwerk een mythe heeft gemaakt. Deze onweerstaanbare half geoxideerde Chinese thee is een meesterstuk op zichzelf, met een donkere zoete noten smaak van kastanjes, pijnboompitten, gedroogd fruit en ter afwerking korenbloem, zonnebloemblaadjes en saffloer. De oolong is hier meester, met een prachtige smaak tussen groen en zwart met net dat beetje zoetigheid van de oxidatie. Deze moet je geproefd hebben!
Het perfecte kopje: 2,5 gram 90-95C 2-3 minuten.
Ingrediënten: Chinese semi-geoxideerde thee (oolong), rozijnen, aroma,
pijnboompitten
, korenbloem, zonnebloemblaadjes, saffloer.
Smaak:zoete donkere smaak van kastanje, noten, gedroogd fruit.
Kleur: donker amber
Detail: dit product bevat noten.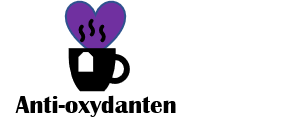 Engelse vertaling - English translation
Oolong tea is a bit inbetween green and black tea.The tea is slightly oxidized. The degree of oxidation determines the taste. Since Oolong is quite unknown in our country, we have added the tea in the group of green teas. The taste is quite closer to green teas than black teas (pending on grade of oxidation)
.

From the Tea Travel series by La Via Del Tè; The Dream of Michelangelo. A tea in honor of the statue David, the beautiful masterpiece by Michelangelo made entirely of one piece of marble. Known for the unprecedented technical challenges that have made this masterpiece a myth. This irresistible semi-oxidized Chinese tea is a masterpiece in itself with a dark sweet nut flavor of chestnuts, pine nuts, dried fruit and to finish cornflower, sunflower petals and safflower. The oolong is the master here, with a beautiful taste between green and black with just that little bit of sweetness from the oxidation. You must have tasted this!
Ingredients: Chinese semi-oxidized tea (oolong), raisins, aroma,
pine nuts
, cornflower, sunflower petals, safflower.
The perfect cup: 2.5 grams 90-95C 2-3 minutes.
Taste: sweet dark taste of chestnut, nuts, dried fruit.
Color: dark amber.
Detail: this product contains nuts.