Prachtige zwarte thee van heel blad en geheel handgeplukt. Darjeeling komt uit de regio West Bengaal in India dat aan de voet van de Himalaya ligt. Letterlijk betekend dit " Land of Thunderbolts". Legendes vertellen dat de hand van de god van de regen Indra dit land heeft geschapen. De letters FTGFOP staan voor de top kwaliteit van deze prachtige thee namelijk de twee kleinste blaadjes en de knop van de plant; Fine Tippy Golden Flowery Orange Pekoe . Deze heerlijke Darjeeling heeft een rijkelijk aroma van kruiden en muscadel druiven.
Voor deze thee adviseren wij om een goed theeblik te gebruiken. Het is een kostbare, prachtige zwarte thee die het verdient om goed bewaart te worden. U kunt bij ons kleine en grote theeblikken met binnensluiting bestellen.
Ingrediënten: Indiase zwarte thee
Perfecte kopje: 2,5 gram bij 200 cc. Temperatuur 90°C. Zettijd: 3 minuten
Smaak: licht houtig, kruidig, muscadet druiven
Kleur: donker amber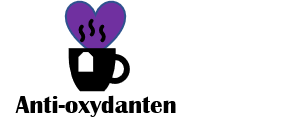 Engelse vertaling - English translation
Beautiful black tea made of whole leaf and entirely hand-picked. Darjeeling comes from the West Bengal region of India that lies at the foot of the Himalayas. This literally means "Land of Thunderbolts". Legends tell that the hand of the god of the rain Indra created this country. The letters FTGFOP stand for the top quality of this beautiful tea namely the two smallest leaves and the bud of the plant; Fine Tippy Golden Flowery Orange Pekoe.
This delicious Darjeeling has a rich aroma of herbs and muscatel grapes. We recommend using a good tea can for this tea. It is a precious, beautiful black tea that deserves to be stored well. You can order small and large tea tins with internal closure from us.
Ingredients: Indian black tea
Perfect cup: 2.5 grams at 200 cc. Temperature 90 ° C. Brewing time: 3 minutes
Taste: slightly woody, spicy, muscatel grape
Color: dark amber