Oolong thee zit een beetje tussen groene thee en zwarte thee in. Naast het groene proces van thee maken wordt deze thee licht geoxideerd. De mate van oxidatie is bepalend voor de smaak. Aangezien Oolong nog redelijk onbekend is, hebben wij deze thee ook bij de Groene thee ondergebracht. De smaak komt veel meer overeen met een groene thee dan een zwarte thee (naarmate de oxidatie niet te zwaar is) en heeft prachtige gezondheidsvoordeeltjes.
Rijke en evenwichtige thee met de onweerstaanbare zoete geur van melkroom. Dit is een thee om even lekker weg te dromen en jezelf te herinneren aan de heerlijke boterbabbellaars van oma.
Ingrediënten : mix van Chinese en Taiwanese Oolong, aroma, zonnebloemblaadjes.
Het perfecte kopje: 3-4 gram 90°C 3-5 minuten.
Smaak: rijk, zacht, karamel.
Kleur: licht bruin.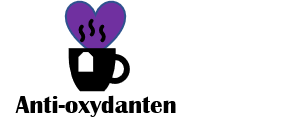 Engelse vertaling - English translation
Oolong tea is a bit inbetween green and black tea.The tea is slightly oxidized. The degree of oxidation determines the taste. Since Oolong is quite unknown in our country, we have added the tea in the group of green teas. The taste is quite closer to green teas than black teas (pending on grade of oxidation)
.
Rich and balanced tea with the irresistible sweet scent of milk cream. This is a tea to just dream away and to remind yourself of the delicious butter babbars from grandma.
Ingredients: mix of Chinese and Taiwanese Oolong, aroma, sunflower petals.
The perfect cup: 3-4 grams 90 ° C 3-5 minutes.
Taste: rich, soft, caramel.
Color: light brown.