Citroen Groen - (Citrus Lemon)
€2.80
Groene Chun Mee thee doordrenkt met citroen. Heerlijke frisse thee voor de zomermaanden. Ook heerlijk samen met verse munt.
Ingrediënten: groene Chun Mee thee, natuurlijk citroen aroma 2%, citroenschil
Het perfecte kopje: 2-3 gram - 75°C - 4 minuten
Smaak: licht, fris.
Kleur: geel/groen.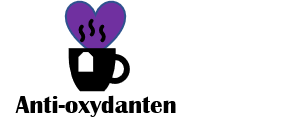 Engelse vertaling - English translation

Green Chun Mee tea infused with lemon. Delicious fresh tea for the summer months. Also delicious together with fresh mint or ginger.
Ingredients: green Chun Mee tea, natural lemon aroma 2%, lemon zest.
The perfect cup: 2-3 grams - 75 ° C - 4 minutes.
Taste: light, fresh.
Color: yellow / green.