China Yunnan Yin Zhen Silver "Silver Needle"
€8.00
"Silver Needle" uit de provincie Yunnan in China, een uitstekende kwaliteit witte thee. Dit is geen normale blad thee, maar hiervoor zijn uitsluitend de knoppen van de theeplant geplukt vandaar de naam "Silver Needle". Een superzachte bloemige lichte thee, heerlijk om de dag mee te beginnen.
Ingrediënten: witte thee
Het perfecte kopje: 2-3 gram bij 80 graden is mijn advies, dan is deze thee op zijn lekkerst.
Smaak: zacht en bloemig
Kleur: licht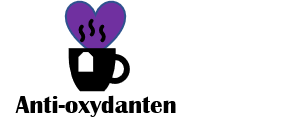 Engelse vertaling - English translation
"Silver Needle" from the Yunnan province in China, an excellent quality white tea. This is not a normal leaf tea, here only the buds of the tea plant have been picked, hence the name "Silver Needle". A soft flowery light tea, wonderful to start the day.
Ingredients: white tea
The perfect cup: 2-3 grams at 80 degrees is my advice, then this tea is at its tastiest.
Taste: soft and floral
Colour: light