China Junshan Yinzhen "Silver Needle"
€10.65
We hebben weer een nieuwe batch Silver Needle binnen. Hij is prijzig maar dan heb je ook echt een top kwaliteit witte thee. Prachtig wit donzig en super zacht in de smaak.
"Silver Needle" uit de provincie Yunnan in China, een uitstekende kwaliteit witte thee. Dit is geen normale blad thee, maar hiervoor zijn uitsluitend de knoppen van de theeplant geplukt vandaar de naam "Silver Needle". Een superzachte bloemige lichte thee, heerlijk om de dag mee te beginnen. Deze thee is handgeplukt! Deze provincie staat ook bekend om zijn zeldzame gele thee. Deze twee worden vaak met elkaar verwisseld vanwege de gelijkenis in hun uiterlijke kenmerken.
Het produceren van deze witte thee is bijzonder arbeidsintensief en tijdrovend. Er wordt namelijk enkel gebruik gemaakt van de jongste, met de hand geplukte buds. Gemiddeld zitten er 60.000 toppen in 1 kilo Jun Shan Yin Zhen! Deze buds zijn nog gesloten en hebben een hele fijne "harige" structuur op het blad zitten.
Ingrediënten: witte thee
Het perfecte kopje: 2-3 gram bij 80 graden is mijn advies, dan is deze thee op zijn lekkerst. Advies is om deze thee met mineraal arm water te zetten.
Smaak: De smaak is in de basis een herkenbare, prachtige witte thee; licht, delicaat, zacht en met subtiele tonen van steenfruit en zoete hooi.
Kleur: licht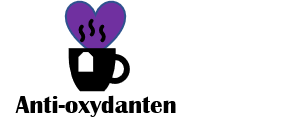 Engelse vertaling - English translation
Currently the Silver Needle is very expensive and therefor we only deliver on demand, delivery time is 1-3 weeks. Silver Needle comes from the Yunnan province of China, this is an excellent quality white tea. This is not a normal leaf tea, but only the young buds of the tea plant have been picked, hence the name Silver Needle. A super soft floral light tea, great to start the day. This tea is handpicked! This province is also knows for the production of yellow tea. These are often confused with eacht other due to their similar looks.
Producing this white tea is very labor intensive and time consuming. Only the youngest buds are picked. On average there are 60,000 buds in 1 kilo of Silver Needle Jun Shan Yin Zhen. These buds are still closed an have a very nice hairy structure on the top.
Ingredients: white tea
The perfect cup: 2-3 grams at 80 degrees is my advice, then this tea is at its tastiest. Brew this tea with mineral poor water.
Taste: in the base a recognizable, beautiful white tea; light, delicate, soft and with subtle notes of stone fruit and sweet hay.
Colour: light