Lemongrass en cassis geven deze thee een frisse en tegelijkertijd fruitige smaak met een licht champagneachtig karakter. Een combinatie van witte en groene thee waardoor het zachte karakter van deze thee de bovenhand heeft. Een verwennerij en een hele leuke thee voor elke High Tea!
Ingrediënten: Witte Thee, Groene Thee, verbeneblad, lemongrass, aroma, lemon mirte, zwarte bessen, rode rozenbloesem, zonnenbloembloesem, rode bessen.
Het perfecte kopje: 2-3 gram 80C 2-3 minuten.
Smaak: fris, fruitig met licht champagne karakter.
Kleur: geel.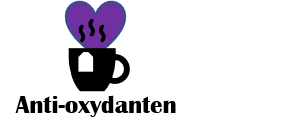 Engelse vertaling - English translation
Lemongrass and berries give this tea a fresh and at the same time, fruity taste with a slightly champagne-like character. A combination of white and green tea which gives the soft character of this tea the upper hand. A treat and a very nice tea for every High Tea!
Ingredients: White Tea, Green Tea, verbena leaves, lemongrass, aroma, lemon myrtle, black currant, red, rose blossom, sunflower blossom, red berries.
The perfect cup: 2-3 grams of 80C 2-3 minutes.
Taste: fresh, fruity with a light champagne character.
Color: yellow.