Altijd lekker, zwarte thee met bosvruchten! Deze heerlijke variant is weer van een fantastische kwaliteit. Zwarte Chinese thee, aalbessen en bosbessen, fris zoetig, zeker ook goed te gebruiken als ijsthee of in de stoofpeertjes.
In de alternatieve geneeskunde staan bessen hoog aangeschreven. Bessen hebben een hoog vitamine C en zitten bomvol voedingsvezels. Wellicht daarom dat ze aangeraden worden om de stoelgang te bevorderen. De bladeren van de bes zouden symptomen van jicht en reuma verlichten.
Ingrediënten: zwarte Chinese thee, aalbes blad, 1% aalbessen, 1% bosbessen, 1% natuurlijk aroma van bosvruchten.
Het perfecte kopje: 2-3 gram, 90 graden, 2 minuten
Smaak: zoet en vol
Kleur: licht rood, donker oranje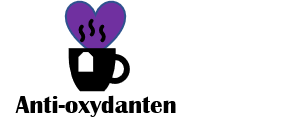 Engelse vertaling - English translation
Always tasty, black tea with forest fruits! This delicious variant is of fantastic quality. Black Chinese tea, currants and blueberries, freshly sweet, certainly also good to use as iced tea or in stewed pears. Berries are highly regarded in alternative medicine. Berries are high in vitamin C and packed with dietary fiber. Perhaps that is why they are recommended to promote bowel movements. The leaves of the berry are said to relieve gout and rheumatism symptoms.
Ingredients: black Chinese tea, currant leaf, 1% currants, 1% blueberries, 1% natural forest fruit aroma.
The perfect cup: 2-3 grams, 90 degrees, 2 minutes.
Taste: sweet and full
Color: light red, dark orange