Zwarte thee met munt en zoethout, oh wat lekker deze heerlijke stoere melange. Munt en zoethout dat moet echte liefde zijn, ze zijn voor elkaar gemaakt. In deze melange hebben we gebruik gemaakt van onze favoriete Chinese zwarte thee die heerlijk wegdrinkt.
Ingrediënten: Zwarte thee uit China, pepermuntblad, zoethout en natuurlijk aroma.
Het perfecte kopje: 3 gram, 80-90 graden, 2 minuten.
Smaak: fris
Kleur: oranje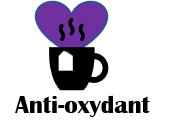 Enlish translation
Black tea with mint and liquorice, oh what a lovely bold mix. Mint and liqourice together must be real love. They are so suited for one another. In this mix we also used one of our favourite black Chinese Tea.