Koninklijke kruidensamenstelling, rijk aan blauw gekleurde ingrediënten zoals Lapis Lazuli oftewel de vlindererwt. Het vreemde van deze samenstelling is dat de thee niet blauw kleurt vanwege dit ingrediënt maar bijna smaragd groen, een popje dat verandert in een vlinder wellicht want ook de geur is vrij apart maar dan komt de smaak.... koninklijk, zoet, fruitig. Thee zonder thee, volledig gebaseerd op kruiden en gedroogd fruit. Prettig voor in de avonduren.
Ingrediënten: appelstukjes , blauwe bessenblad, zwarte bessenblad, rozenbottelblad, sinaasappelschil, bramenblad, melisseblad, citroengras, citroenschil, natuurlijk aroma, kaasjeskruid, vlindererwtbloesem, korenbloemblaadjes.
Het perfecte kopje: 2-3 gram - 100°C - 5-10 minuten.
Smaak: fruitig zoet
.

Kleur: smaragd groen.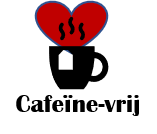 Engelse vertaling - English translation
Royal herbal composition, rich in blue-colored ingredients such as Lapis Lazuli or butterfly pea. The strange thing about this composition is that the tea does not turn blue because of this ingredient, but almost emerald green, a doll that turns into a butterfly, perhaps because the scent is also quite special, but then the taste ... royal, sweet, fruity. Tea without tea, based entirely on herbs and dried fruit. Nice for in the evenings.
Ingredients: apple pieces, blueberry leaf, black currant leaf, rosehip leaf, orange peel, blackberry leaf, melissa leaf, lemongrass, lemon peel, natural aroma, mallow, butterfly pea blossom, corn petals.
The perfect cup: 2-3 grams - 100 ° C - 5-10 minutes.
Taste: fruity sweet.
Color: emerald green