Bloesemthee (Blossom tea)
€4.55
De heerlijke smaak van de honing van de lindebloesem gecombineerd met de circusachtige bloesem van de sinaasappel geeft een geur waar je in kan wegdromen. Deze thee bestaan volledig uit bloesem. Bloesem staat bekend om de rustgevende eigenschappen, deze thee kan dus heel goed in de avond gedronken worden. Bloesem bevat geen theïne.
Ingrediënten: lindebloesem 70% sinaasappelbloesem 30%.
Het perfecte kopje: 2-3 gram op 200 cc water van ongeveer 90-95 graden, 5 minuten.
Kleur: licht geel.
Smaak: lichte honing tonen met lichte citrus twist.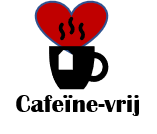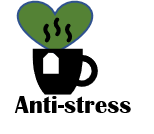 Engelse vertaling - English translation
The delicious taste of honey of the lime blossom combined with the citrus taste of the orange blossom gives a scent to dream away. This tea consists entirely of blossom. Blossom is known for its soothing properties, so this tea can be drunk very well in the evening. Blossom contains no theine.
Ingredients: lime blossom 70% orange blossom 30%
The perfect cup: 2-3 grams in 200 cc of water at around 90-95 degrees, 5 minutes.
Color: light yellow
Taste: soft honey tones with a slight citrus twist.