Black & Ginger Orange (Zwart met Gember en Sinaasappel)
€2.95
Black & Orange maar nu met extra veel gember! Zo heerlijk die gember in combinatie met sinaasappel. Een toppertje voor bijna elk moment van de dag. Even lekker wakker worden of na een stevige wandeling. Deze thee is scherp fris maar wel zacht door het gebruik van oranjebloesem. Oranje bloesem geeft die extra honingrijke tonen aan deze heerlijke thee. Een thee om vaak van te genieten.
Ingrediënten: zwarte Chinese thee, gember (30%) sinaasappelschil 4%, sinaasappelbloesem 1,5%, natuurlijk sinaasappelaroma.
Het perfecte kopje: 2-3 gram 90°C 2-3 minuten.
Smaak: heerlijke sinaasappel met moutige zwarte thee, fris en karaktervol.
Kleur: amber.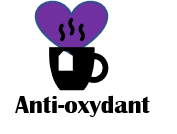 Engelse vertaling - English translation
Black & Orange but with additional pieces of dried ginger! The lovely flavour of the ginger goes so well with the freshness of the orange peel. A tea for every moment of the day; early in the morning to wake up or after a nice walk with the dog. The tea is spicy but fresh and also has a bit of softness due to the orange blossom. The orange blossom gives the tea the extra sweet honey flavour.
Ingredients: black Chinese tea, dried ginger (30%) orange peel 4%, orange blossom 1.5%, natural orange flavor.
The perfect cup: 2-3 grams 90 ° C 2-3 minutes.
Taste: delicious orange with malty black tea, fresh and full of character.
Color: amber.