Deze Bancha Jasmijn is een mix van een Japanse groene thee en een Chinese groene Jasmijn thee. Bancha zelf heeft een bijna hooi-achtige smaak en wordt dagelijks gebruikt in Japan. De bladeren van de Bancha komen in tegenstelling tot de Sencha van het laagste gedeelte van de theeplant of ze zijn van een latere oogst. Dit maakt het blad voller en dikker. Over het algemeen geldt dat Chinese thee vaak gewokt is terwijl Japanse thee vaak gestoomd is. Dit maakt Japanse thee wat zachter en bijna grassiger of wellicht spinazie achtiger van smaak. Deze mix met Chinese Jasmijn heeft een heerlijke bloemige fris zoete geur en smaak.
Ingrediënten: Japanse bancha gemixed met Chinese jasmijn thee en jasmijnbloemen.
Het perfecte kopje: 2-3 gram - 80°C - 2/3 minuten
Smaak: licht, aangenaam, bloemig, fruitig
Kleur: donker goud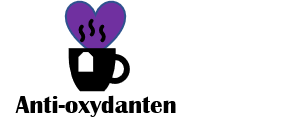 Engelse vertaling - English translation
This Bancha Jasmine is a mix of a Japanese green tea and a Chinese green Jasmine tea. Bancha itself has an almost hay-like taste and is used daily in Japan. Unlike the Sencha, the leaves of the Bancha come from the lowest part of the tea plant or a later harvest. This makes the leaf fuller and thicker. In general, Chinese tea is often stir-fried while Japanese tea is often steamed. This makes Japanese tea a bit softer and almost grassier or perhaps spinach-like in taste. This mix with Chinese Jasmine has a wonderful floral fresh sweet scent and taste.
Ingredients: Japanese bancha mixed with Chinese jasmine tea and jasmine flowers.
The perfect cup: 2-3 grams - 80 ° C - 2/3 minutes.
Taste: light, pleasant, floral, fruity.
Color: dark gold.