Assam ligt aan de Brahmaputra rivier waar nog steeds in het wild tijgers en olifanten voorkomen. Assam is de grootste thee producerende regio in de wereld. Assam TGFOP heeft een rood oranje kleur met aromatische noten van mout en tabak. De sterke smaak maakt dit de perfecte thee voor liefhebbers van thee met melk en suiker. TGFOP betekent Tippy Golden Flowery Orange Pekoe wat wil zeggen dat de eerste jonge knoppen en bladeren geplukt zijn voor deze prachtige thee.
Voor deze thee adviseren wij om een goed theeblik te gebruiken. Het is een kostbare, prachtige zwarte thee die het verdient om goed bewaart te worden. U kunt bij ons kleine en grote theeblikken met binnensluiting bestellen.
Ingrediënten: Indiase zwarte thee
Perfecte kopje: 2,5 gram bij 200 cc. Temperatuur 90°C. Zettijd: 3 minuten
Smaak: mout en tabak
Kleur: oranje rood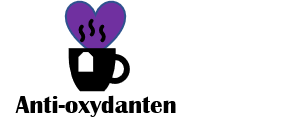 Engelse vertaling - English translation
Assam is located on the Brahmaputra river where tigers and elephants still live in the wild. Assam is the largest tea producing region in the world. Assam TGFOP has a red-orange color with aromatic notes of malt and tobacco. The strong taste makes this the perfect tea for lovers of tea with milk and sugar. TGFOP means Tippy Golden Flowery Orange Pekoe which means that the first young buds and leaves have been picked for this beautiful tea. For this tea we recommend using a good tea can. It is a precious, beautiful black tea that deserves to be stored well. You can order small and large tea tins with internal closure from us.
Ingredients: Indian black tea
Perfect cup: 2.5 grams at 200 cc. Temperature 90 ° C. Brewing time: 3 minutes
Taste: malt and tobacco
Color: orange red