Een thee om bij weg te dromen, deze heerlijke zomers zoete Amarena. Het begint met een prachtige zwarte melange van een mix van Indische en Chinese zwarte thee gevolgd door kaasjeskruid bloemen, gedroogde frambozen en vlierbes bloesem. Een heerlijke wegdrinker.
Ingrediënten: zwarte thee uit India en China, kaasjeskruid bloemen, gevriesdroogde framboosjes, natuurlijk aroma en vlierbesbloesem.
Het perfect kopje: 2-3 gram, 90 graden, 2 minuten
Smaak: zacht, zoet en zwoel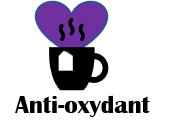 Engelse vertaling:
A tea to dream away with, this wondefully sweet Amarena. It starts with a beautiful black blend of Indian and Chinese black teas, followed by mallow flowers, dried raspberries and elderberry blossom. A delicious tea to drink all day long!
Ingredients: black tea blend from India and China. mallow flowers, dried raspberries, natural flavour and elderberry blossom.
The perfect cup of tea: 2-3 grams, 90 degrees, 2 minutes
Taste: soft, sweet